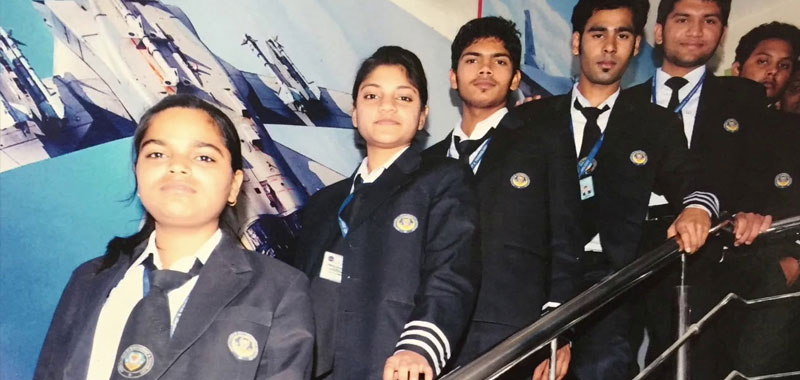 Aeronautical Engineering
Why You Choose Aeronautical Engineering?
Aeronautical Engineering or Aerospace Engineering is one of the highly ambitious and challenging fields of study in engineering and technology with very broad range for carrier growth Aeronautical Engineering is an immensely important in the present day world.
Aeronautical engineering is an immensely exciting and challenging engineering in which you solve problems relating to the science and technology of aircrafts and other flying vehicles and come up with unique solutions to the problem. Aeronautical Engineering Courses imparts multi-faceted training to students in areas like manufacturing and development of aircrafts and missiles.
An aeronautical engineer can also design, test and contribute to the development of advanced technologies in the field of defense and space science. It specialists in the designing and planning, building, testing ,operation and upkeep of both commercial and military aircraft, ballistic capsules and space vehicles and their components as well as satellites and missiles.
Future of Aeronautical Engineering:-
Once upon a time, a group of students met with Dr. A.P.J. Abdul Kalam and asked from him what the future of Aeronautical Engineering is. He smiled for a while and said see towards me. I was an aeronautical Engineer, now I am a President.
It does not mean that an Aeronautical Engineer became a president, but it is true that there is a great future of Aeronautical Engineering. After open market system Aero plane Companies are coming in India and as result there is increase in number of Aeroplanes.
Thus demand of Aeronautical Engineers will increase further. Aeronautical Engineering future is very bright. There are huge number of possibilities and jobs available in the aerospace industry and aviation industry for aeronautical engineers and great room for personal growth and development and the demand for aerospace engineers is likely to remain so as there is a boom in world travel, aviation and aircraft industries. Many government, defense and space agencies are also on the look out for aeronautical engineers to develop the future of flying vehicles and systems
ADMISSION PROCEDURE FOR AERONAUTICAL ENGINEERING
ELIGIBLITY FOR AERONAUTICAL ENGINEERING:-
12th Class (10+2)/Intermediate With Aggregate of 50% marks in Physics/Maths/Chemistry(PCM) Separately. Or Student must complete his diploma in Aeronautical Engineering or Mechanical engineering.
Duration:- 4 years Full Time.
Documents Required For the Admission in Aeronautical Engineering :-
10th Mark Sheet. (Self Attested copy)
12th Mark sheet/Diploma Certificate.(Self Attested copy)
Transfer certificate/Leaving Certificate.(Original)
Original or Provisional 12th Certificate.(Self Attested copy)
Fee Structures of Aeronautical engineering:-
Fee Structures Of Four Year Degree Programs( B Tech Engineering )
Yearly
Semester
Ist Year 95000/-
Yearly-compulsory
IIst Year 95000/-
49000/-
IIIrd Year 95000/-
49000/-
IVth Year 95000/-
49000/-
*10000/- for Registration + uniform + Admission + Library.
Contact
Opening Hours
Monday - Friday

9.00 - 20.00

Saturday

10.00 - 16.00

Sunday

9.30 - 18.00