Electrical engineering
Electrical engineering
The Department of Electrical & Electronics Engineering is one of the oldest departments of GATE.This Dept having (60)Seats,And Established as one of the major departments of the Institute, since its inception in 2009, the Department of Electrical & Electronics Engineering has been actively engaged in teaching and research in diverse fields of Electrical Engineering. With excellent faculty, the Department of Electrical Engineering offers undergraduate (B.Tech) in Power System Engineering and research programmes.
Mission
To provide a approach to the student's careers as professional engineers, Reasearchers or Teachers and to develop the department as a centre of excellence in Power sector, Industrial Sector and also to provide dynamic and scholarly environment by which the students can learn independently to develop a disciplined as well as innovative knowledge based consultancy services to the Rural and Tribal community around us for their upliftment and well being of our Nation.
Vision
To impart Technical knowledge in Electrical & Electronics Engineering theoretically and practically to meet the International Standards and to make our students technologically superior & ethically strong enough to meet the challenges for the well being of our country in forthcoming years.
Objectives
The objectives of the Electrical and Electronics department
To produce graduates as practicing engineers in the field of designing, researches, testing, manufacturing and power sectors.
To upgrade lab with latest technology.
To start second specialization in PG course.
To conduct national level seminar contest for students.
To organize workshop/conferences for upgrading the knowledge of staff and students.
ADMISSION PROCEDURE
ELIGIBLITY
10+2; Direct/Entrance Exam
Duration
4 years; regular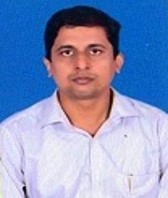 Tusharkant Satapathy
H.O.D, EE Asst professor,
Completed Degrees:- M-tech in ( Power System)

Dept:- Electrical Engineering

Mobile no :- 7735737705

Mail id:- tus.2002sat@gmail.com
Suresh prasad das
Lab Asst

Completed Degrees:- Diploma in Electrical

Specializationand Area of Interest :-Control system lab, BEE Lab

Dept:- Electrical Engineering

Mobile no :-9776700223

Mail-id:- Sureshjune1978@gmail.com
Ajay kumar nahak
Asst professor

Completed Degrees:- M-tech in ( Power System)

Specializationand:-Power System, Network Theory

Dept:- Electrical Engineering

Mobile no :- 9078285628

Mail id:- ajay.nahak1005@gmail.com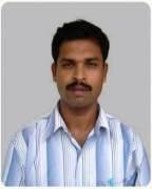 Manoja kumar pattnaik
Asst professor

Completed Degrees:- M-tech in power electronics
Specialization :-Power Electronics, Electrical Machine

Dept:- Electrical Engineering

Mobile no :- 7008546116

Mail id:-imanoj366@gmail.com
Jaganath sahu
Lab Asst

Completed Degrees:- Diploma in Electrical

Area of Interest :-Network theory lab, Electrical machine lab

Dept:- Electrical Engineering

Mobile no :-7008923522

Mail id:-Jagannathsahu31@gmail.com